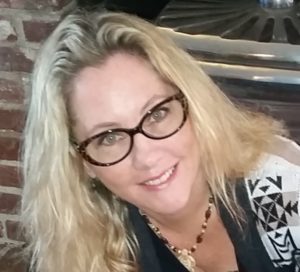 I am a southern California native, who lived in Hawaii for 13 years, from age 21 to 34.
I became an Electrologist in 1994, and moved back to California from The Big Island in 1998 , where I settled in Encinitas.
With 27+ years experience, licensed in both California and Hawaii, I enjoy helping ladies feel better about themselves, while getting rid of their unwanted hair. (Retired as of December 2021)
*Call Jennifer Walsey 917-226-8892 www.anewelectrolysis.com  She is in Encinitas near Target @ Salon World Suites*
I also do a very gentle, hand method of permanent cosmetics called SofTap which includes Hair Stroke Eyebrows, also known as Microblading, Embroidery, Feather strokes, 3 D Brows or any combination there of. I specialize in scar camouflage, areola re-pigmentation, correcting old, faded make up that has changed color or softening pigment that was applied too dark or heavy. I love doing eyeliner & especially the corrective work.
For over 20 years now, I've been helping women of all ages, look their best by enhancing their natural beauty with my permanent cosmetics, and the SofTap technique and unique pigments. I am a perfectionist, and love doing eyeliner and eyebrows the best. I am not doing full lips or lip liner at this time.
I am a former owner of "A Touch of Aloha", which was open for approximately 10 years in coastal Leucadia/ Encinitas.
We closed our doors in 2009, and currently, I share space with other like minded, independent practitioners.
I call my business "Mele Wahine", meaning "Happy Lady". A name given to me, many years ago, by an old Hawaiian Kahuna. He said " I give people names, you are happy, always smiling, your name is "Mele Wahine".
I believe being positive is the best way to be. Happy, always smiling. 🙂
Aloha, Nancy